What Is The Difference Between Cloud Servers And Dedicated Servers?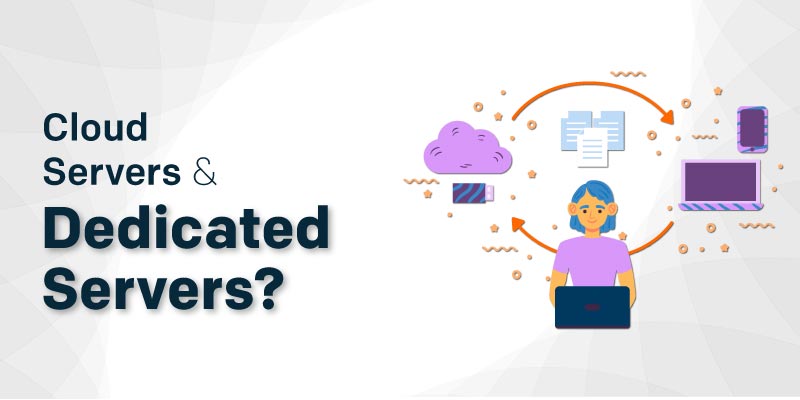 Before going into the differences between cloud and dedicated servers, let us first look at the definitions and benefits of both hosting systems.
Cloud Servers
A cloud server is a virtual server hosted in the cloud. These servers give users on-demand virtual resources as well as unparalleled scalability (both up and down).
Clients that use a cloud server do not need to purchase or maintain any hardware. The cloud provider handles maintenance, while customers configure virtual resources (processing, RAM, storage, and so on) to get the best possible configuration.


Cloud servers offer a range of business benefits, including:
No initial hardware investments.
Near-instant server deployments.
A pay-as-you-go billing method.
High redundancy.
Virtualization also opens up new possibilities for orchestration and automation, which is very useful for agile and DevOps teams.
Dedicated Servers
A dedicated server is like having your very own powerful computer stored in a special room at a data center. This computer is exclusively yours, and nobody else uses it. It's not like cloud servers, which are like shared computers in the cloud.
With a dedicated server, you get to decide how it works and have full control. Since you're the only one using it, it's super safe and very fast. It's like having a VIP computer that's all yours!


Some notable benefits of dedicated servers are:


Complete control over the setup (both hardware and software).
Single tenancy guarantees top data privacy and security.
High levels of uptime.
Consistently fast loading times.


When configuring a dedicated server, you have two options:


Rent a server from a data center.
Install privately-owned equipment at a third-party data center (colocation).
Difference Between Cloud Server And Dedicated Server