What is the Difference Between Traditional Data Centers and Cloud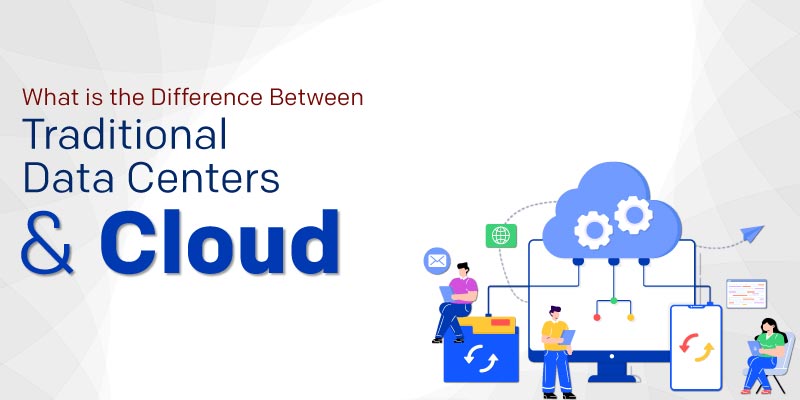 In the realm of contemporary data management, two predominant approaches have gained significant attention: traditional data centers and cloud services. Each approach brings its own unique set of strengths and limitations, emphasizing the importance of comprehending the fundamental differences between them.


This article strives to clarify the disparities that exist between traditional data centers and cloud services, offering valuable insights to assist you in making well-informed choices regarding your data storage and management requirements.
What is a Traditional Data Center?
Think of a conventional data center like a big warehouse owned by a company. Inside this warehouse, they store all the important machines and equipment that run their computers and store their digital stuff like files and websites. This place is like the heart of their computer operations, where everything they do with their computers happens.
What is a Cloud Data Center?
Imagine a cloud data center as a supercharged computer located far from your office. It's akin to borrowing someone else's computer to perform tasks over the internet. The best part? You don't have to fret about fixing or maintaining the computer; someone else handles all that for you. Plus, you can access it whenever you require.
Difference Between Traditional Data Centers and Cloud Data Centers


Conclusion:
Traditional data centers and cloud services represent two distinctive approaches to data storage and management. The choice between these approaches hinges on an organization's specific needs, available resources, and overarching strategic goals. A comprehensive understanding of the outlined differences is paramount when making decisions about where and how to manage your data effectively. Whether you opt for the controlled environment of traditional data centers or the flexible horizons of cloud services, aligning your choice with your unique business objectives remains paramount in today's data-centric landscape.